"Be transformed by the renewing of your mind." Romans 12:2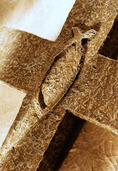 The Imago Dei Group serves as a flexible, cost-effective and outsourced resource for Christian schools seeking excellence for God's glory. Schools in the Imago Dei (Image of God) are schools fully after God's heart, mind and absolute truths in all operations.
---
Today presents a vital need for excellent Christian schools that are truly and distinctively Christian. Such schools hold a passion for Christ and His Lordship. Operational and academic excellence are achieved through a worldview built upon God's Biblical and absolute truths.

Our mission by God's grace is to provide leading edge consulting in best practices and solutions that are Bibliocentric and Christ-honoring for strategically positioning and advancing Christian schools.



Purpose and Services

The Imago Dei Group partners with Christian School leaders across America to improve their schools in professional excellence after the heart and mind of God. Our vision and mission are summed up with:


Colossians 2:2-3 That we may have the full riches of complete understanding in order that we may know the mystery of God ~ namely Christ in whom are hidden all the treasures of wisdom and knowledge.

Click on

Consulting Services

for a comprehensive list and description of the services we provide.

---


Values and Approach


Explore our website and prayerfully consider how God may be calling and leading your school. The Imago Dei Group is unique in that we partner only with Christian schools. This is to uphold our vision and mission that America does not merely need just Christian schools ~ but stronger and excellent schools after the heart and mind of God.




Contact Us:

For additional information regarding our consulting services to Christian schools ~

you are most welcome to call us at the:




Imago Dei Group

912.656.7567

or

info@imagodeigroup.com

---